B52 sits across the well-known 'Avenue Herrmann-Debroux', a prestigious avenue being an entry gate to the Capital. The building lies in the decentralised South-East district of the municipality of Auderghem, is located along the E411 and close to the Herrmann-Debroux metro station.

The direct surroundings of B52 benefits from multiple green zones such as the 'Forêt de Soignes', which is the green lung of Brussels. Furthermore, there are plenty of amenities at walking distance (supermarket, restaurants, bars, ..).

This pleasant environment is easily connected to the Brussels city center and its business districts by private and public transport.
Key points
Solar Panels
The building has solar panels on the roof to create renewable energy
Thermal Comfort
Designed for optimal thermal comfort
Daylight
Large windows to maximise natural light througout the building
Construction
Complete renovation of the building to save tons of CO2
Energy
Optimised energy performance design to create an energy efficient building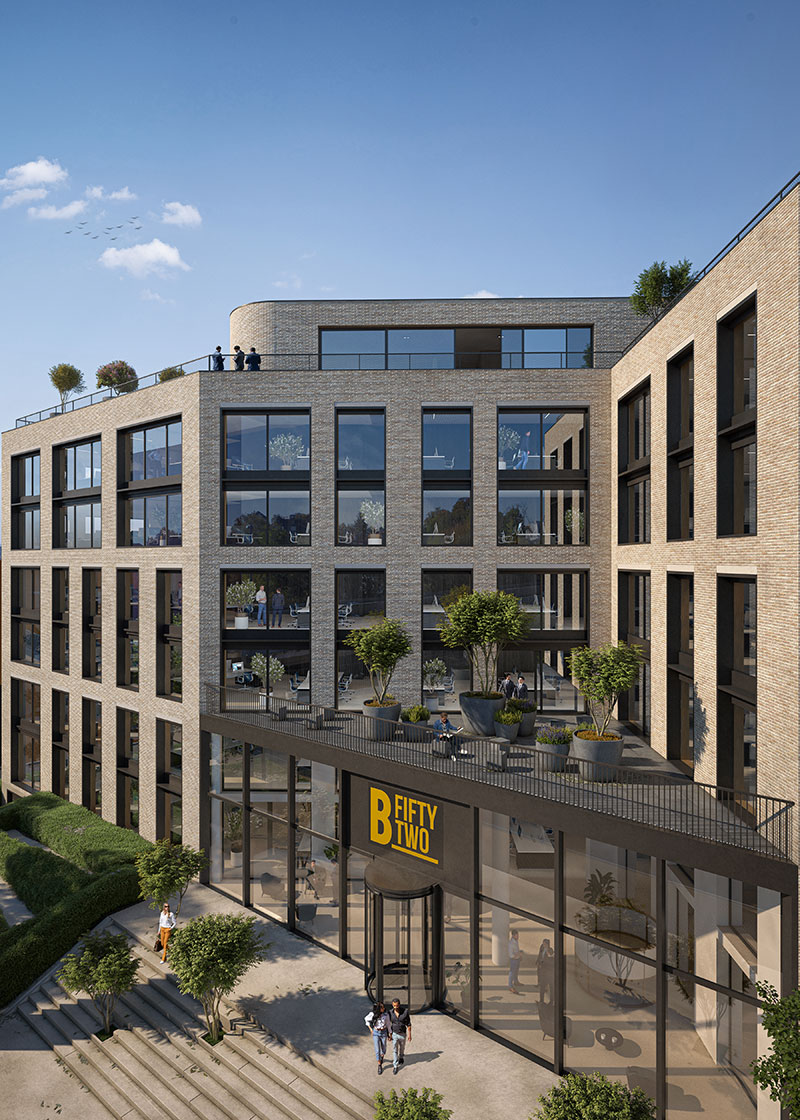 Ventilation
Constant supply and extraction for fresh and filtered air
Indoor environment
Healthy indoor environment
Building Management
Advanced system to accurately manage operations and energy consumption
Lighting
Energy efficient lighting with LED thoughout, controlled using daylight and proximity sensors
Certificates
WELL Gold and BREAAM Excellent certificates will be obtained
Sustainablity
The existing building will undergo a full renovation. With a commitment to sustainability at its core, this project embraces the power of recycling to reduce environmental impact and save tons of CO2 emissions.

Incorporating the latest in sustainable design, the building will obtain a WELL gold and BREEAM excellent certificate.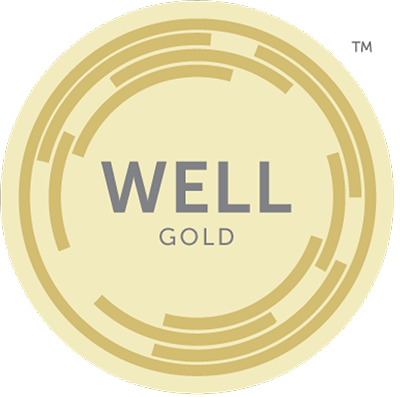 WELL is the leading tool for advancing health and well-being in buildings.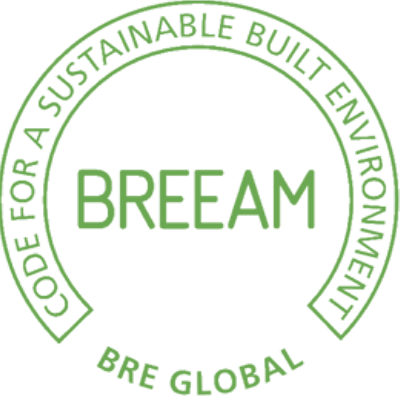 BREEAM is the world's leading sustainability assessment method.